STATISTA – FAST and unfastidious: the video streaming transformation
March 2 @ 9:30 am

-

10:00 am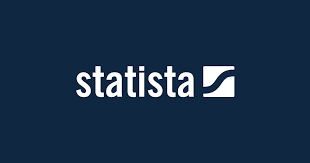 FAST and unfastidious: the video streaming transformation
On Thursday, March 02, Vadim Makarenko, Director of Research Digital at Statista and Agnieszka Guttmann, Team Lead Research Media will share interesting insights of the TV streaming trends and thereby will focus on free ad-supported streaming television (FAST) in particular.
From a consumer standpoint, video streaming is empowering. You decide when, what, and how you watch. And binge-viewing is one of the most important manifestations of this empowerment. No limits, no schedule, no ads… Wait a moment! Actually, ads are coming back as subscription video-on-demand (SVOD) platforms are stagnating or even losing customers, particularly in the saturated U.S. market. Another impulse for changes in the industry is the looming recession and slowdown in consumer spending on entertainment. While ad-supported video-on-demand (AVOD) has been growing rapidly in the last few years, another advertising-based segment has caught the attention of consumers, copyrights owners, and advertisers: free ad-supported streaming TV (FAST). How is it impacting the video streaming industry?
During the webinar Agnieszka and Vadim will address the following:
·        How ad-supported streaming opens doors to new audiences.
·        Whether FAST is an answer to attracting subscribers and increasing revenue.
·        If video streaming is going back to TV basics and at what level
Please note this webinar is offered three times. Please use the dropdown to select the time that suits you better. Make sure to use the "Show in my time zone"-button.
If you have any questions, don't hesitate to reach out to webinars@statista.com.
2 March 2023.
9:30am – 10:am